In all transparency, discover the images of our production line.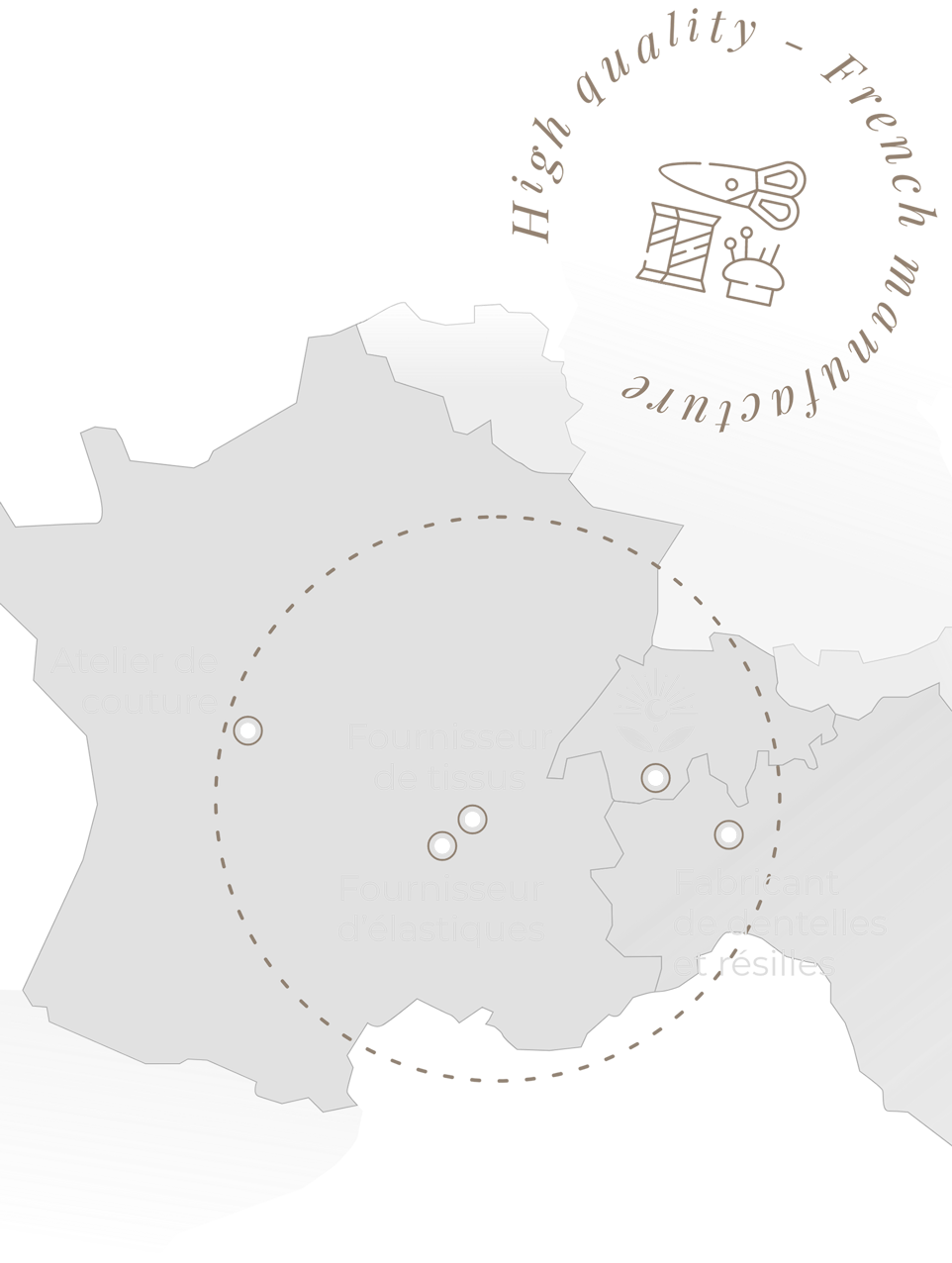 Production located within a 700 km radius
We favor short circuits as much as possible (France, Italy, Switzerland) to reduce our carbon footprint. Our products are designed and designated in Switzerland. The factories specialized in lingerie being non-existent in our country, these are thus made in France.
We collaborate with various trusted and quality companies in the Valais and/or Switzerland for everything that can be done in-house (packaging, pouches, labels, etc.).
01 /
Research and development
The conception and design of the lingerie is done by us. We start by putting all our ideas on the table, then we start looking for the ideal materials from our suppliers (fabrics, laces, elastics, ornaments, etc.). Once the materials are gathered, we draw and schematize the cut/design of the model in the form of a photomontage.
02 /
Design office
A pattern maker specialized in Lingerie and Bath, located in the north of France, concretizes our ideas by generating technical drawings, better known as patterns. These data are then used as a practical guide by our workshop to assemble the prototypes.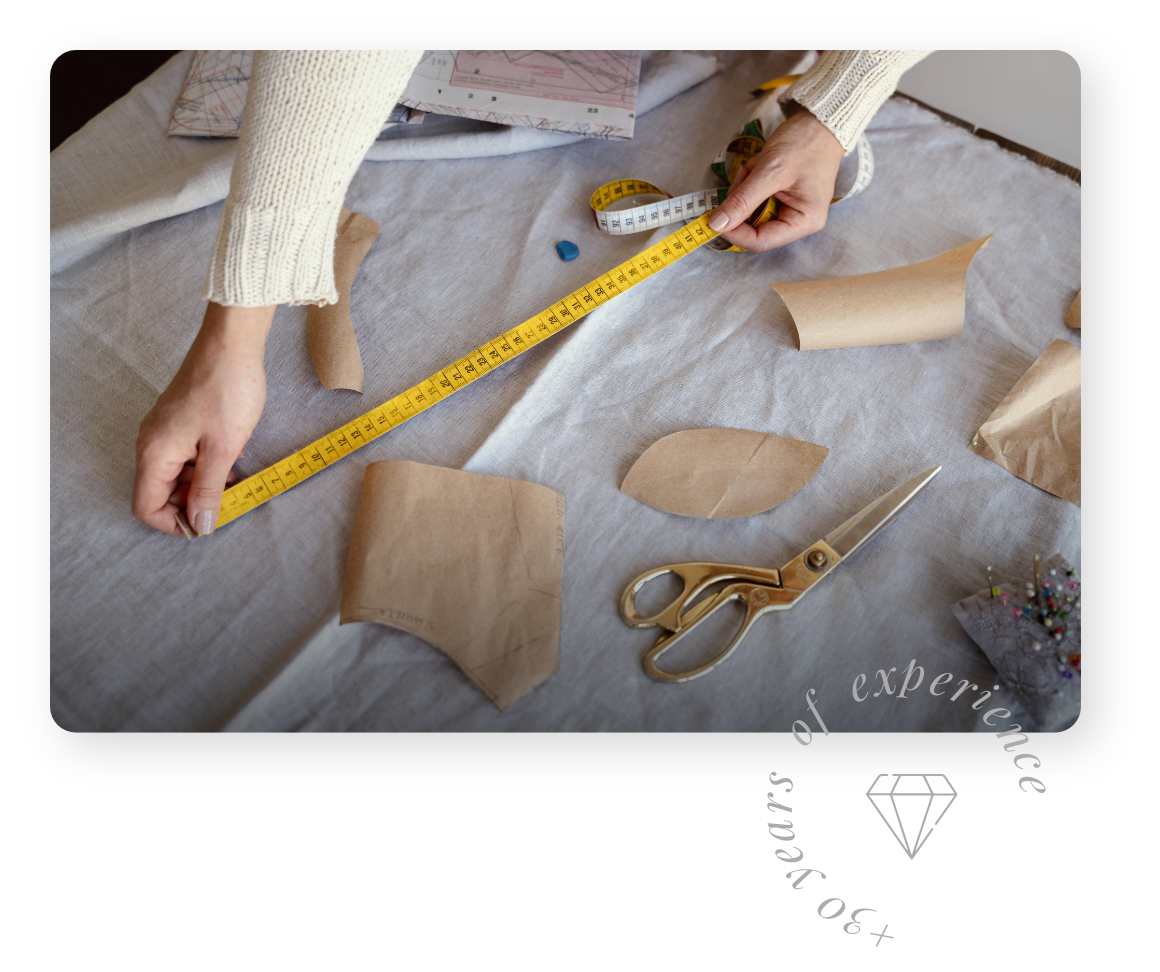 03 /
Clothing workshop
Our manufacturer is located in the Center-West of France. This is where your lingerie comes to life. This workshop has a specific know-how in lingerie and corsetry and employs about thirty passionate seamstresses who work daily to offer you high quality lingerie.
After a series of tests and prototypes, the designs are validated. In order to maintain affordable prices while favoring French manufacturing, the time of our production line has been optimized to the maximum.
Such a confection requires the infrastructure of a company equipped and specialized in chain production. This means automatic cutting tables, mechanical programming, more than 8 different shaping machines, each of them being specific to a stage.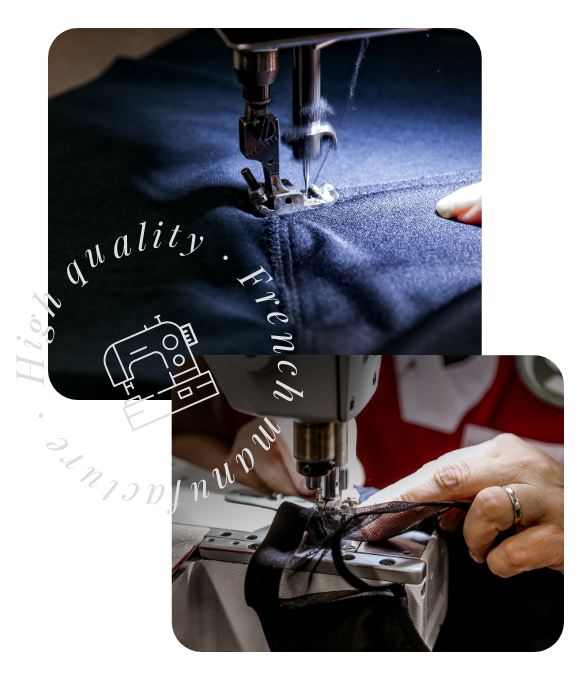 04 /
Silk-screening in place of generally discarded labels
At the very beginning of our activity, we had addressed ourselves to a screen printing company based in Alsace. Since September 2022, we have had the opportunity to have the screen printing done directly at our manufacturer's, thus reducing our ecological footprint by avoiding unnecessary transportation by a third party company. 
During the development phase, our attention was naturally focused on the composition and washing labels. The fact that these pieces of fabric end up in the trash most of the time was a problem for us. In our approach to reduce waste, we opted for screen printing, which is a specific printing technique by inking on fabric.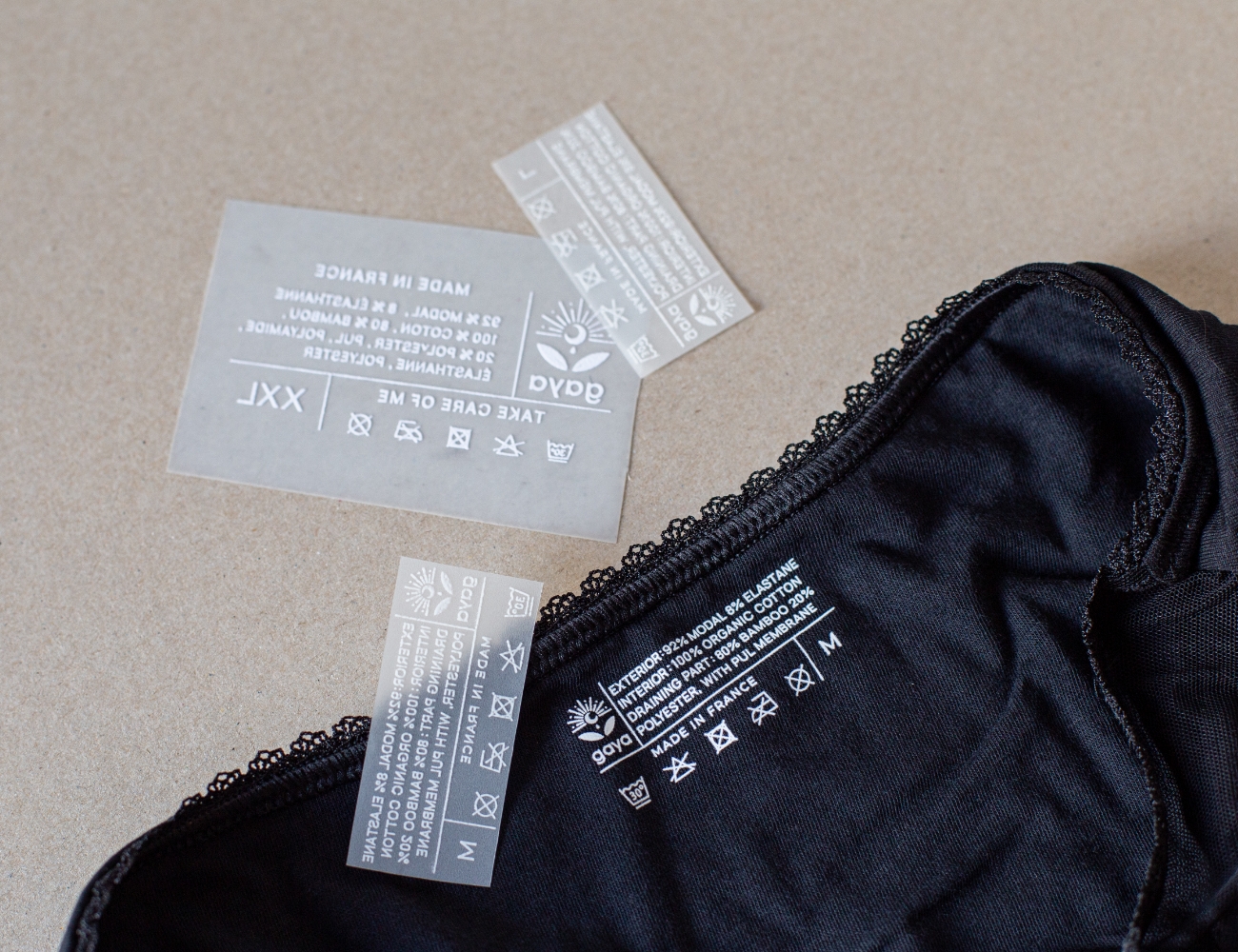 05 /
Logistics and handling
The lingerie is received in our premises in Valais. Upon receipt, each piece is checked and inspected and then labeled. We pack each of your orders with all the necessary care to offer you an irreproachable service.
With regard to raw materials
We must be aware that the majority of materials used for textile manufacturing are grown in Asia.
However, we collaborate with French and Italian suppliers who offer us only quality materials, certified in compliance with strict European and environmental standards.
We have made several visits to our business partners in order to strengthen our collaboration and create personal relationships and trust, which is an integral part of our global ethical values.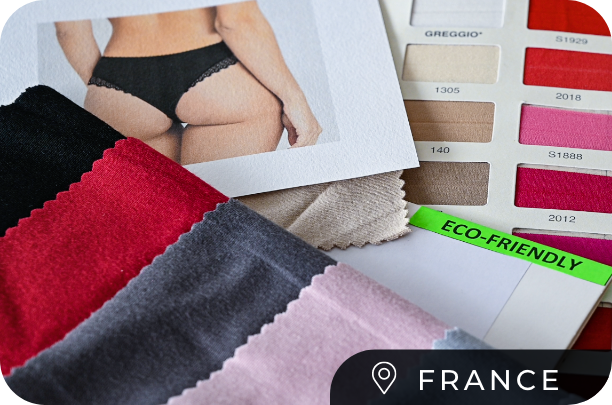 Modal, cotton, bamboo and PUL
It is a family business near Lyon that provides us with cotton and modal. For the Bamboo and PUL, we buy from a company located near Paris and specialized in the sale of sponge fabrics.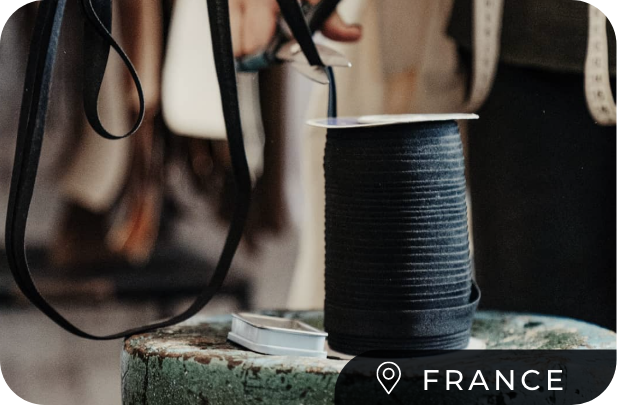 Elastics
The elastics come from a factory near Lyon. This company is one of the oldest and most experienced in Europe in its field. It offers a wide range of elastics for corsetry and underwear.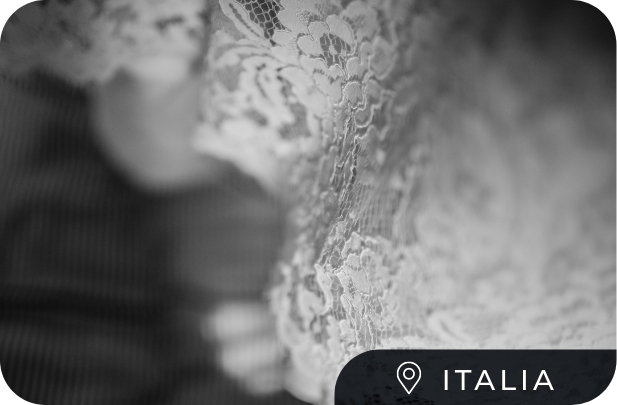 Lace and fishnet
It is a family workshop near Milan that produces fishnet and tulle. This company is renowned for the quality of its microfiber fabrics, as well as its tulles and laces dedicated to the lingerie industry.
Upcycled transport pouches
We also offer UPCYCLING pouches made from tarpaulins destined to be thrown away. The UPCYCLING consists in diverting materials/objects in order to manufacture others. It is to revalue used products by giving them a new and more qualitative life. Unlike recycling, this method does not require the transformation of raw materials. It is therefore much less energy consuming and more ecological than recycling.
Each pouch is unique and hand sewn in Valais! The colors and patterns vary according to the tarps recovered.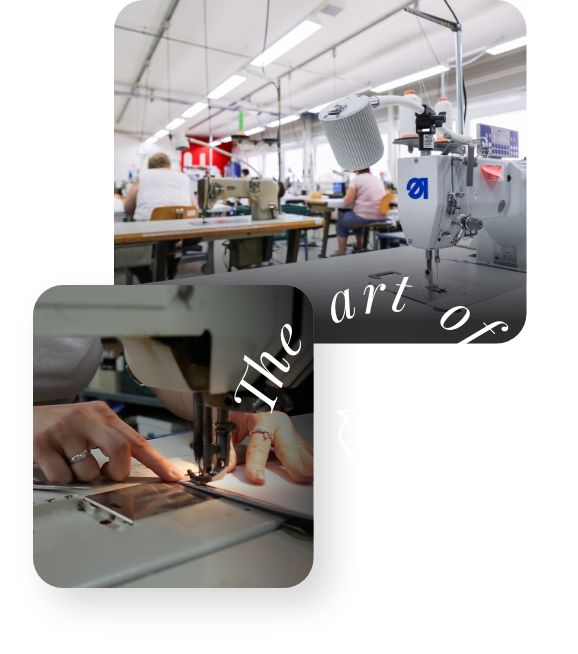 Low environmental impact packaging
Grass paper wrapping
Our packaging boards are made in Germany from grass waste. Part of the pulp is replaced by grass fibers. In addition to the sustainability benefits, grass cardboard gets top marks in terms of low environmental footprint, as energy and water consumption in the production of grass paper is significantly reduced.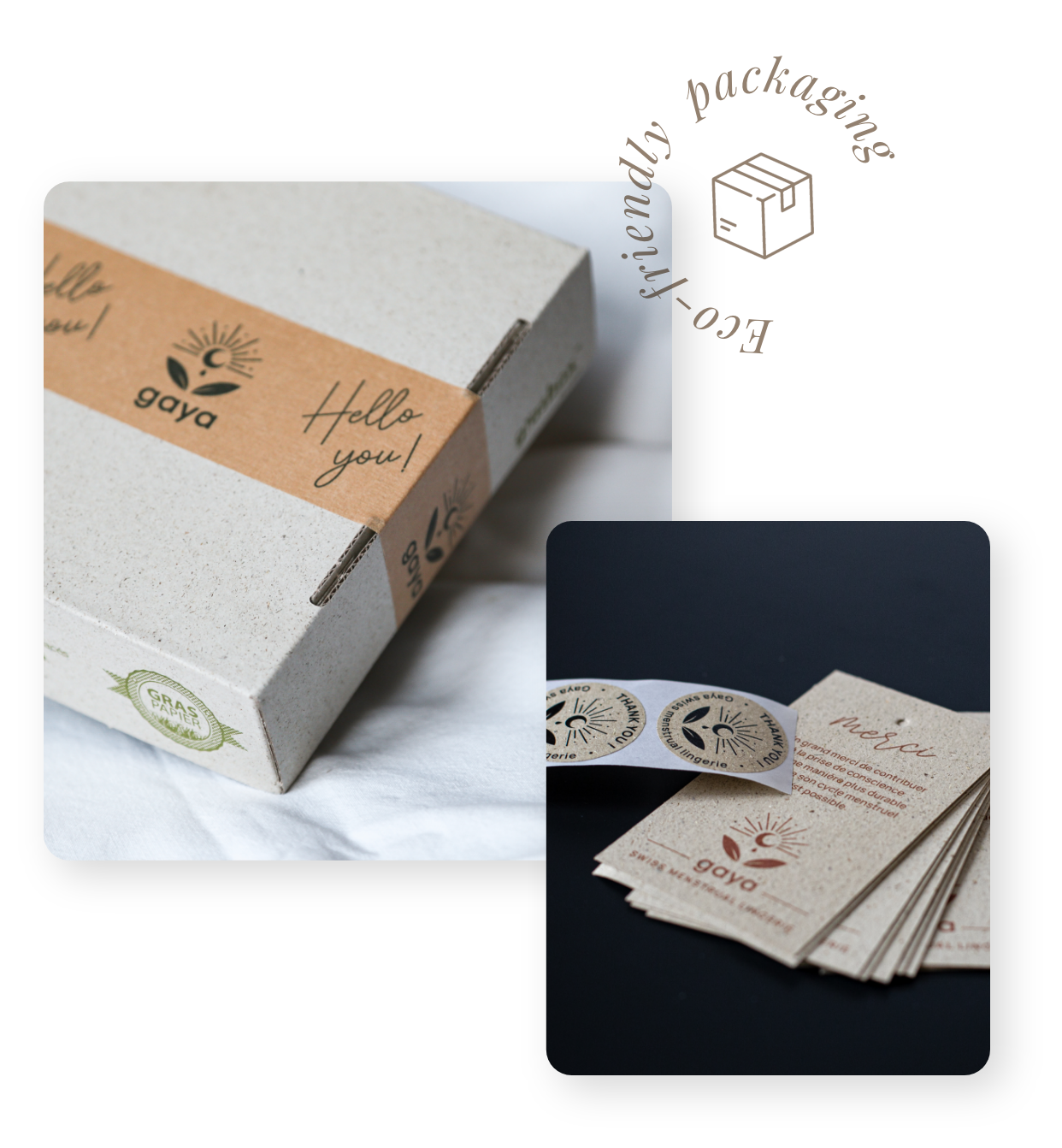 Local print shop
For all sales labels, leaflets and flyers, we collaborate with local companies in Valais (CH).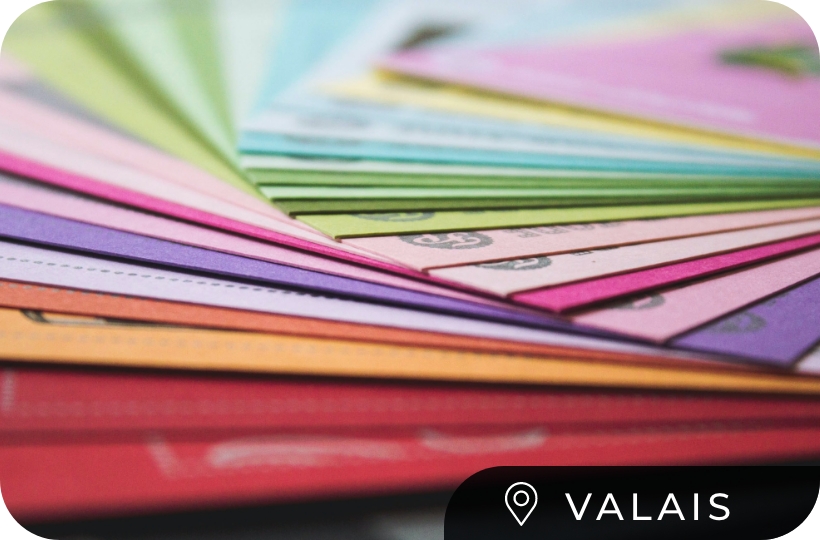 Recycled paper / FSC
We use recycled and/or FSC (Forest Stewardship Council) certified paper. This label certifies that the paper is made from sustainable forests, that the trees have not been cut down illegally and that they do not come from non-forest use.
Tissue paper, tape, etc.
We have been working with a Swiss packaging company for 35 years. They are the first global supplier to be PEFC™ and FSC® certified and offer many sustainable and environmentally friendly packaging options.